Who Are We?
Apprentice House is the nation's first entirely student-managed book publisher. Students at Loyola University Maryland are responsible for every aspect of the publishing process, from acquisitions to design and publication of every book. Our mission is, first and foremost, to educate students about the book publishing process.
As a program within the Communication Department at Loyola University Maryland, it is driven by student work conducted in four courses: Introduction to Book Publishing, Manuscript Evaluation & Development, Book Design & Production, and Book Marketing & Promotion.
Therefore, students in these courses serve as staff in Apprentice House's acquisitions, design, and marketing departments, respectively.  After students leave the courses, AH professors and AH student staff sustain the on-going operation of the company and market its frontlist and backlist titles.
A Little History
In 1987, Baltimore publisher Barbara Holdridge taught writing and book publishing as an adjunct professor at Loyola College. Her students came up with the Apprentice House name and, from 1987-1991, produced seasonal catalogues with book titles that reflected their own interests and passions. They created authors' biographies, crafted marketing plans, and designed jackets and other graphics typically found in a publisher's catalog.
As technology improved, Prof. Andrew Ciofalo abandoned the catalog idea for each student developing his or her own mock book for the pretend Apprentice House imprint. Still, this one course endeavored to cover the entire publishing process in a semester so several ideas were not entirely developed, although they showed promise. With another leap in technology, Prof. Ciofalo believed that if the work was divided up among several courses and books were actually printed, there might be a market for them. Thus, the "real-life" Apprentice House was born. In 2006, he enlisted former students Kevin Atticks and Gregg Wilhelm to take Apprentice House to the next level.
A Look Into the Classes
The Communications Department at Loyola University Maryland has constructed four courses to help students further their understanding of the book publishing industry.  The classes become the fodder for Apprentice House Press, a learning lab where students engage in all aspects of the business of book publishing.
Contemporary print media from the publisher's perspective, including editorial management, promotion, design, manufacturing, and new developments in the publishing industry.
Students solicit and evaluate manuscripts submitted to Apprentice House for publication and work with authors to edit manuscripts and prepare them for publication.
Principles of long-form visual communication are applied to computer-aided book design and layout. Students work with authors and editors to develop and implement cover and internal designs for books published by Apprentice House.
Students learn to position books in the marketplace by direct sales and by wholesale distribution to chain and independent bookstores; write news releases; pitch review media; conduct print and electronic publicity campaigns; and plan author events. Projects support books published by Apprentice House in Book Design & Production.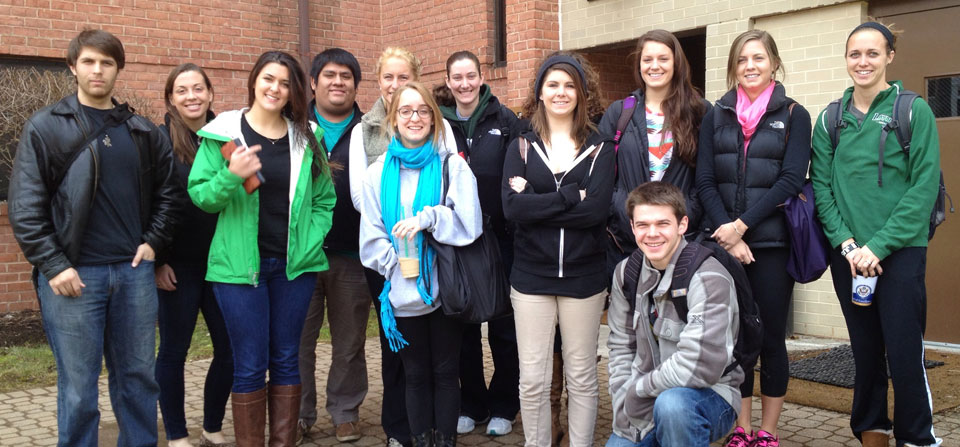 Follow Us…
About Loyola University Maryland
Loyola University Maryland is a Jesuit Catholic university committed to the educational and spiritual traditions of the Society of Jesus and the development of the whole person. Accordingly, the University inspires students to learn, lead, and serve in a diverse and changing world.
At Loyola, this means that the curriculum is rigorous and faculty expectations are high. With majors and minors in more than 40 academic fields, Loyola offers an undergraduate program grounded in the liberal arts, focused primarily on developing undergraduate students as well-rounded scholars and leaders who are distinctly prepared to succeed in every aspect of their lives.
About the University's Dept. of Communication
Loyola's Communication Department is an actively engaged group that focuses on excellence in teaching and work outside the classroom. The curriculum prepares students to be communication experts for their professional career after Loyola and as lifelong learners.
Faculty members encourage students to become involved in the program beyond the classroom experience through engagement in co-curricular activities including GreyComm Studios, The Greyhound and WLOY. The faculty also assists upper-classmen in obtaining internships for credit throughout the year. The hope is that all students will want to become involved in department activities and contribute to an engaging academic environment and the Baltimore community.